What is Time2Discover and
The Lost Diamond Adventure race?
Time2Discover is a global adventure racing platform where The Lost Diamond Adventure races are hosted.
Anyone with a smartphone can participate and races vary from easy mini-races to larger race events. And at the top level - The Lost Diamond Global Adventure Race.
The main goal is to find The Lost Diamond by solving puzzles, riddles and real-world challenges on your way. And the quest for the global Lost Diamond, can make the journey dangerous and challenging.
We want you to feel the excitement of a real treasure hunt!
But start safe and small. Most of the mini-races are easy and family-friendly with small hidden treasures at the location of the lost diamond.
The bigger race events are fun and exciting for most people, where teams of two have five hours to solve has many challenges they can. And the big award goes to the first team who finds the lost diamond.
The Lost Diamond Global Adventure Race are racing 24/7 and are for the experienced outdoor enthusiasts. The Lost Diamond can be in any of the checkpoints, all over the world. But when you have solved ten checkpoints, the location of the lost diamond will be revealed to you.
The value of The Lost Diamond is is paid out instantly to the finder, which is only possible globaly by using blockchain technology and the EOS-token.
When the lost diamond is found, a new diamond is created and the game continues.
Enjoy and all the best!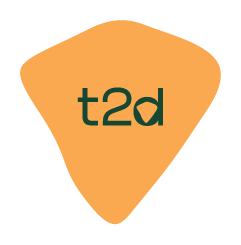 Team Time2Discover